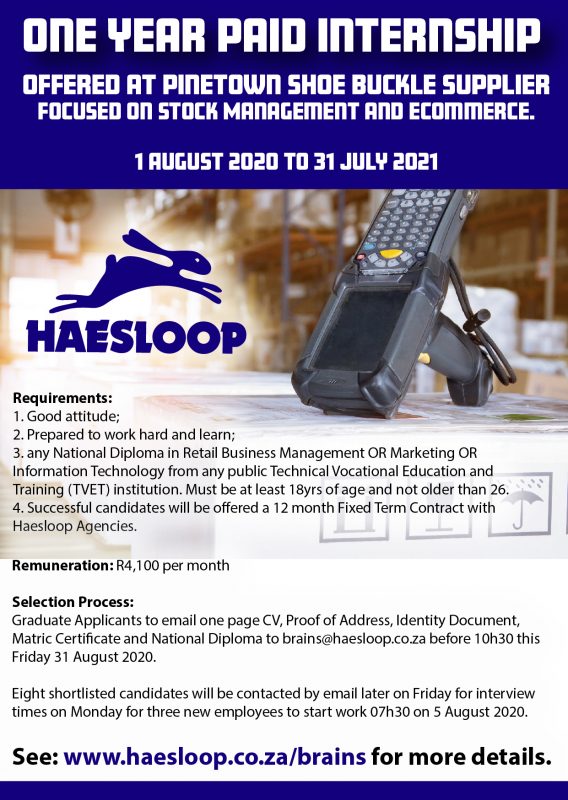 One Year Paid Internship
Requirements:
1. Good attitude;
2. Prepared to work hard and learn;
3. Any National Diploma in Retail Business Management OR Marketing OR Information Technology from any public Technical Vocational Education and Training (TVET) institution.
4. Successful candidates will be offered a 12 month Fixed Term Contract with Haesloop Agencies.
Remuneration: R4,100 per month
Selection Process:
Graduate Applicants to email one page CV, Proof of Address, Identity Document, Matric Certificate and National Diploma to brains@haesloop.co.za before 10h30 this Friday 31 August 2020.
Eight shortlisted candidates will be contacted by email later on Friday for interview times on Monday for three new employees to start work 07h30 on 5 August 2020.
Offered at Pinetown Shoe Buckle Supplier (9 Railway Street) focused on Stock Management and eCommerce. 1 August 2020 to 31 July 2021